This has been my biggest problem area for the last 25 years or so.  You'd think I'd have it figured out by now, but it remains an issue. Why? Space challenges. I love to plan my days with at least a calendar, a prioritized list of tasks for the day and space to log that which must be remembered: phone numbers for a return call, mileage for a work-related fight with the Bawlmer Beltway, time spent on a particular task for a particular client – you get the picture.
I used to do this with the Franklin-Covey system.  I love this company and their products.  In fact, I love it so much, that when they had brick and mortar stores, I actually worked for them at their Columbia Mall store from 1998-2000 – a time I remember very fondly*. It was a second job that I looked forward to after working (then) with courageous victims of domestic violence at my day job. I needed a planner – badly:)! The second job was necessary – I was working for a non-profit. The co-raising of six, ranging in age from 12 to 21, took at least 2 jobs apiece.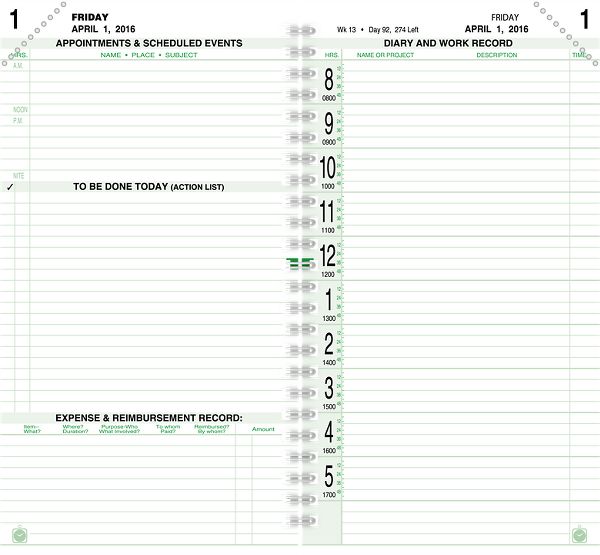 Before Franklin-Covey, I had used the Day-Timer system, as described in a set of training tapes my DH had brought home from work, called Time Power by Charles Hobbs. It's still available on amazon.com (hence the link). I still make use of about 95 percent of what I learned there.  Later, when I worked for FC, I was privileged to have free access to their time management, project management, and other incredibly fascinating trainings – which have now gone so 21st Century that I can barely recognize them. They are still taught by amazing teachers, who were so kind when they knew you were there as a fellow employee. I never felt so welcome.  What a privilege that was!  My only regret is not having taken their 7 Habits (of Highly Effective People) training.  That one you had to pay for and I just didn't have the moolah at the time (see above;)).  Speaking of which, if you want to read one of the best books around on time management, Stephen Covey's 7 Habits of Highly Effective People is on my top 5 list. His death was a great loss to the planning community, IMHO.  More on that later.
At that time in the early 2000s, I used a daily, ring-bound, planner in FC's "Clas
sic" size – the equivalent of Day Timer's Journal and Filofax's A5.  I fiddled around with smaller and larger sizes, but that one seemed to work best for me.  The only problem was that you couldn't carry around a year's worth of daily pages for a 2-page-per-day system, tabs for notes, contacts and the 2-page-per-month spreads. I kept so much in the planner, that I really couldn't keep the recommended three months of daily pages, either – just the one.
That worked for a while, but in time, I found myself migrating more and more to a 2-page-per-week spread. That had the advantage of planning a week at a time (highly recommended by Mr. Covey's system), but lost the information I needed on a daily basis and worst of all, a means of keeping track of those tasks that needed doing and the 6 slots at the bottom of each daily column in the Covey planner wasn't doing it for me. However, as my practice changed, and my focus was on dockets three days every week, planned out six months to a year in advance, I needed that weekly spread and I needed to have more information in my planner.  Two pages per day were too much, but two pages per week are still not enough. I need a portable daily option -not one I need a wheelbarrow to carry around with me.  And yes, I back up my calendar on the computer, but one doesn't always have electronics available in some areas of the western part of Maryland – or anywhere if one's "smart" phone is running out of juice.
This year, I have tried daily planning in the Filofax (see previous posts), the Bullet Journal (ibid), then later the Midori Traveler's Notebook (again, see later previous post), none of which completely worked for me.  The Midori's daily planner layout by Wendaful is really really good. My hands are not petite enough to (pardon the pun) handle it, though. Right now, I am keeping a Brain Dump/Master Task list in the Bullet Journal and am considering daily to-dos until the Hobonichi arrives. It is coming from Japan – was shipped on the 11th but not here yet. Do any of you who use the Hobonichi know how long it typically takes to get here regular airmail?
Anyway, I digress.  My thinking is to use the Hobonichi Techo for daily planning, the
Midori for weekly planning and notes when I am out and about – and the Filofax for the monthly/weekly diary that either stays on my desk or comes with me to court.
Will let you know how that works. I am optimistic. But then, I usually am:)!
Next post will include my top self-organization/time management books of all time.
Until next time, be good, but if you can't be good, be terrific:)!⊕
* Please note, these opinions are completely mine – I receive no benefits from FranklinCovey at all – have not worked for them since around October of 2000! Still love the company, though!